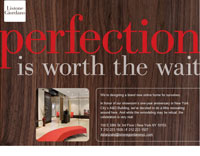 Orbis Solutions is working with The Mixx, a marketing and design firm based in New York City, to create a new website for Listone Giordano.
Listone Giordano is the the premier product line of Margaritelli, a pioneer and world leader in fine wood flooring from Italy since 1904.
Stay tuned to see the new site!