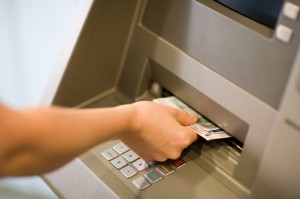 Sure, an Excel spreadsheet can get the job done – but it's 2010 now, and you can do better.
Mint.com – Mint is a free online money management tool that is quickly gaining recognition as one of the best ways to keep track of your finances. With a security statement that will settle the nerves of even the most apprehensive user, Mint.com proves to be easy to use, easy to navigate, and easy to understand. Using information gathered from your previously existing online records, Mint analyzes all of your available information and compiles it into manageable charts and graphs. This system helps you visualize and become familiar with your spending trends, as well as create budgets for monthly purchases. You cannot put a price on knowledge, and Mint.com doesn't try to. The site keeps you in the know at absolutely no cost to you.
Quicken –If you're worried about the credibility of your money management tools, have no fear, Quicken is tried and true. This software comes with everything you will need to organize your personal finances; and, if you have been keeping your financial records in a format such as an Excel spreadsheet or Word document, Quicken may actually be your best bet. Online financial planning sites are still largely limited to your online banking records and thus cannot incorporate any past history you may have recorded in other programs. Quicken is able to assess all of your available information to help you save money and set realistic financial goals.
Buxfer.com – This is a fantastic tool for managing your money both at home and on the go. Buxfer provides financial planning services online, as well as through a useful app for your Iphone or Ipod Touch. If the best things in life are free, then what is better for a tight budget than a free app that helps you manage it? Buxfer's app allows you to stay on track of your spending around the clock, even when you're not near a computer. Buxfer also provides special services that help the site stand out amidst competitors; for example, it gives you the option to create groups, which makes it easier for users to organize payments with family members, roommates, or friends. It also gives you the option to update and track your spending using your Twitter account.
Wesabe.com–  Wesabe is different because it blends online financial budgeting with social networking. The social aspect of the site allows users to interact with each other via discussion boards and merchant approval ratings. The amount of shared information available on Wesabe, combined with its helpful online budgeting tools, provides users with all the information needed to make responsible spending decisions. This open communication allows and encourages users to exchange budgeting or money-saving tips with each other. The "tip" section of the site also gives you personalized advice on what to buy based on your past transactions and credit score.
Save Benjis – Save Benjis is an app for your Iphone or Ipod Touch that can help anyone become a supremely successful bargain shopper. This app is a great tool for saving money because it allows users to automatically compare sale prices on the go. Using the Iphone's built-in camera as a scanner, users can scan the barcode of an item and Save Benjis automatically compares the price of that item with what other stores charge for it. This app will also work with the Ipod Touch, where users will simply need to manually type in the product name or number to retrieve competitor prices. Save Benjis is a great tool to help you make sure that you're always getting the best deal, with very little effort on your part.